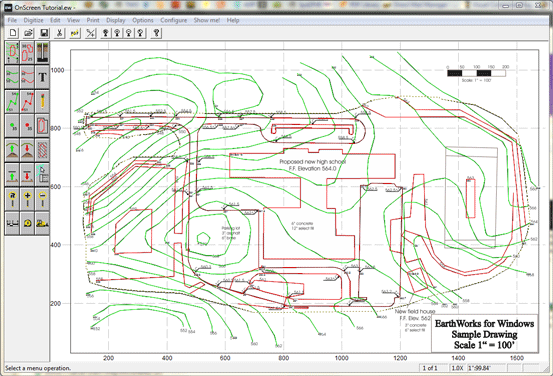 EarthWorks is easy to use and
affordable excavation takeoff software.
To see for yourself, click the button below.
Why EarthWorks Excavation Takeoff Software?
Faster takeoffs
Whether you are bidding from PDFs, TIFFs, ACAD files or blueprints, EarthWorks excavation takeoff software gets you from START to FINISHED faster than fast!
Quicker To Get Started
Online training classes, built-in how-to videos, easy to follow tutorials…we have everything you'll need to get trained up quickly.
Easier To Use
EarthWorks has been designed from the ground up to be the simplest excavation takeoff software in the business.
Great support
Expert support is just a phone call away!
Flexible licensing
Share your licenses around the office or around the world. We support USB key licenses, network licenses and cloud based licensing.
Most Affordable
Starting at just US$4000, EarthWorks can be purchased outright or on a 4 or 12 month payment plan. Cloud and network licensing are available too!
Number of takeoffs a year
What Our Customers Are Saying…
Trakware's EarthWorks is a huge asset to our company. It saves us hours of takeoff time, calculating quantities and organizing reports.
Can't believe that I used to take this stuff off by hand.  I get so much more work done now with EarthWorks.
EarthWorks been the most user-friendly software I have used. It does what I need it to do without being needlessly complicated.
Look No Further. Watch a Demo Today